A lot of people believe that some of the best salespeople can be found in car dealerships – they're so bold and forward, plus they easily ramble off a long list of car features that a lot of potential buyers want to find out about. This is mainly why many claim that if you can be a car salesman, you can pretty much sell anything.
However, times are changing and while the traditional sales methods still work, reinforcing them with newer marketing solutions is considered highly necessary to secure a competitive stance in the industry. There's a wealth of fresh marketing methods available out there like using social media sites to gain social media proof for credibility establishment, or making use of augmented reality technology so customers can clearly visualise how a product can be used in their daily lives. Among these new marketing strategies is the use of digital signage which can be placed in very strategic locations all over town so promotional messages can reach more people, or right within the business's showroom or store.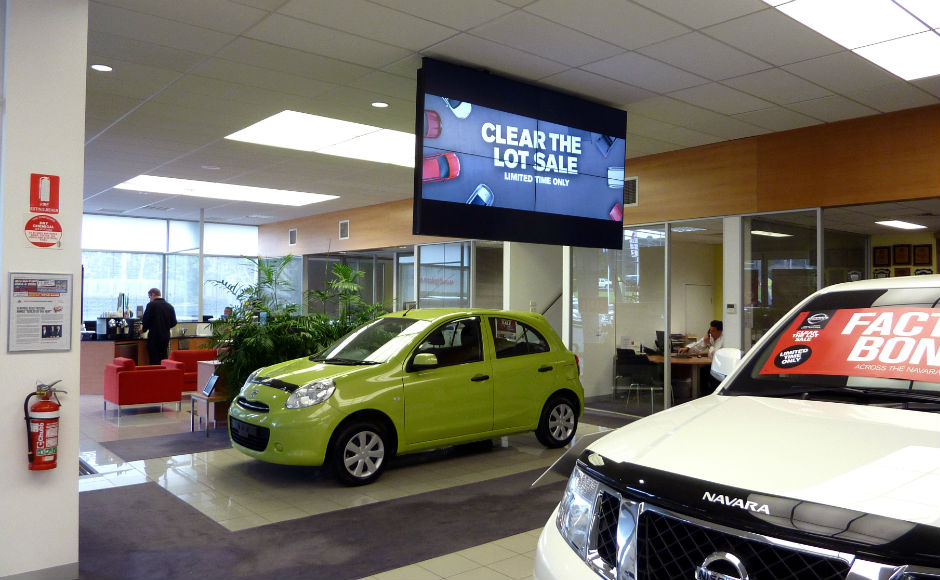 Car dealerships, recognising how effective these newer, more technological provisions can be, are now going digital; marketing objectives are accomplished so much quicker and the technology can actually be programmed to strategically deliver important messages to fully attract customers. It's important to mention, however, that this fresh brand of car dealership marketing does not make the efforts of car salespeople obsolete; rather, it complements them. These knowledgeable people are given the chance to do away with the trivial queries about the cars and the promos; instead, they can take care of other aspects of operations to better enhance customers' experience.
Digital signage can deliver answers to frequently asked questions and can be programmed to automatically demonstrate the impressive features of the vehicles up for sale. Likewise, customising promotional messages is easy —it can take just a couple of tweaks — and the business can present a timelier message that would be more relevant to the people coming in and looking for something that would meet their specific requirements.
Apart from these, digital signage displays are also known to provide the benefit of upgrading the look of showrooms. Instead of the usual quiet ambience which can be a tad off-putting, the showroom, with the presence of a massive digital display, can have the look of a lively expo where customers' senses are instantly activated and interests are captivated. The display can be a source of entertainment as well; it can play different types of multimedia as customers look around and their companions – the people who didn't really come to look or buy – wait for them.
With improved customer assistance, strategic delivery of promotional message, a nice setting, and really getting more out of the marketing tactic, it's no wonder more and more car dealerships are using digital signage.