Managed Digital Directory Board Solutions
Crystal Clears managed Digital Directory Board solution offers customers a fully managed content service whereby tenant information can be updated in an instant. Our managed service also includes pro-active monitoring of the entire solution, from the software, media players and digital panels therefore providing our customers a "total one stop shop" service.
In addition to tenant information our solution provides many other functions from advertising, building messaging, news alerts, weather and live web RSS feeds all enhancing the visitor's experience whilst within the building. Our optional secure digital enclosures offer a further level of security and safety from the public domain.
Bring Your Advertising To Life With Digital Directory Boards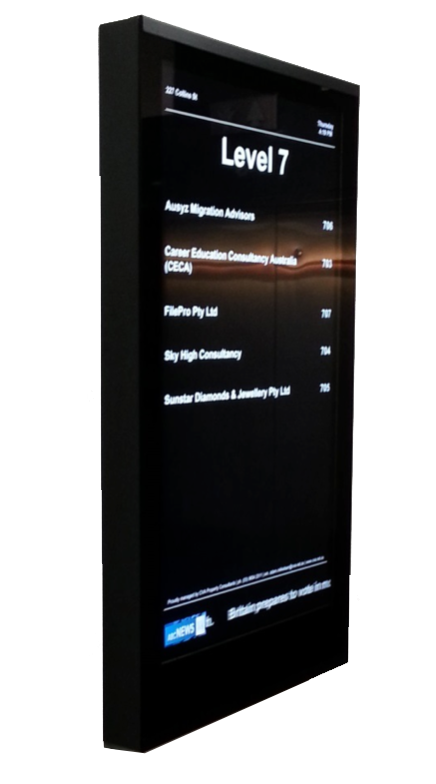 The Digital Lightbox

Uses:
Dynamic Menu Boards
Building Directories
Backend Displays
Digital Posters
Video Demonstrations
Currency Exchange Boards
TV Commercials
NEWS, Sport & Weather
In-houes TV station
Magazine & Newspaper pages
Transport Timetables
Wayfinding & Directional Maps